[60 MINS CONSULTATION] Cell Epigenetic Hair Profiling Consultation By LiCo Wellness
[60 MINS CONSULTATION] Cell Epigenetic Hair Profiling Consultation By LiCo Wellness
PAIR THIS OFFERING WITH A DNA TEST (Recommended by this vendor)
Supercharge with a DNA test
(Recommended by this vendor)
PROMOTION COUPONS BY THIS VENDOR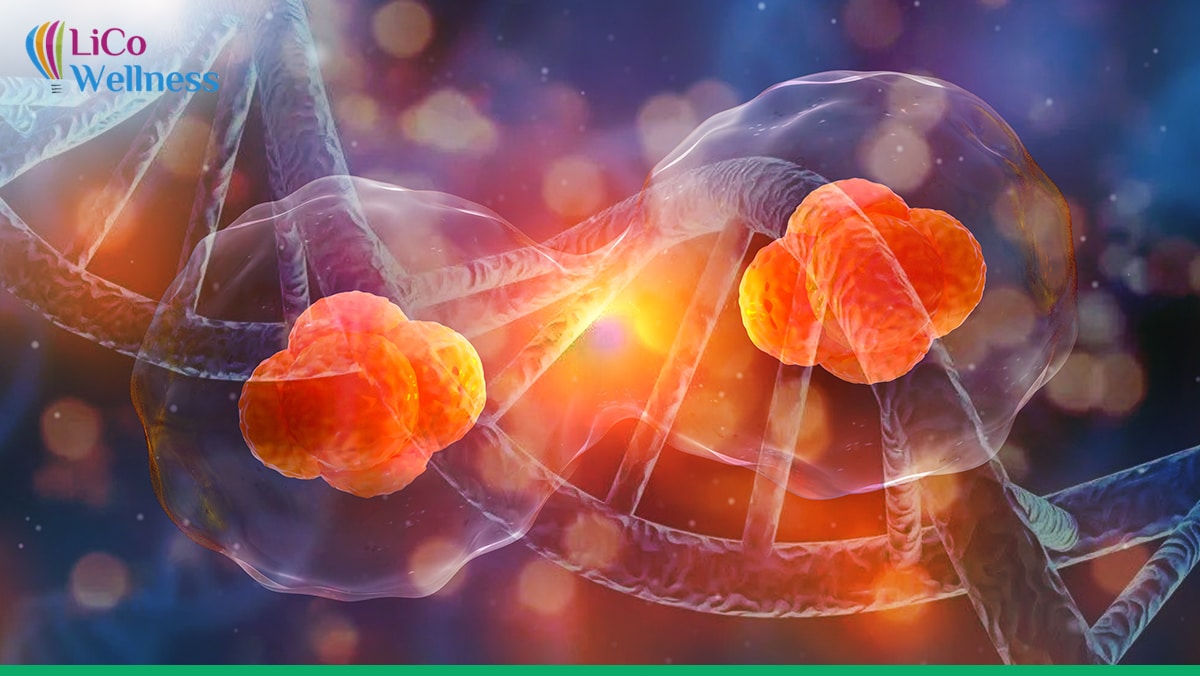 Have you ever wondered what is your current state of cellular and biological well-being?
Well, now you can with our unique Cell Well-Being Epigenetic Profiling using a few strands of your hair!
Starting from a 1-hour face-to-face consultation, we will extract 3 strands of your hair for scanning and analysis. After 15-minutes, a 30-page Epigenetic test report will be generated and discussed based on your hair follicle profile, and advice in health and nutrition given to optimize your general health & well-being.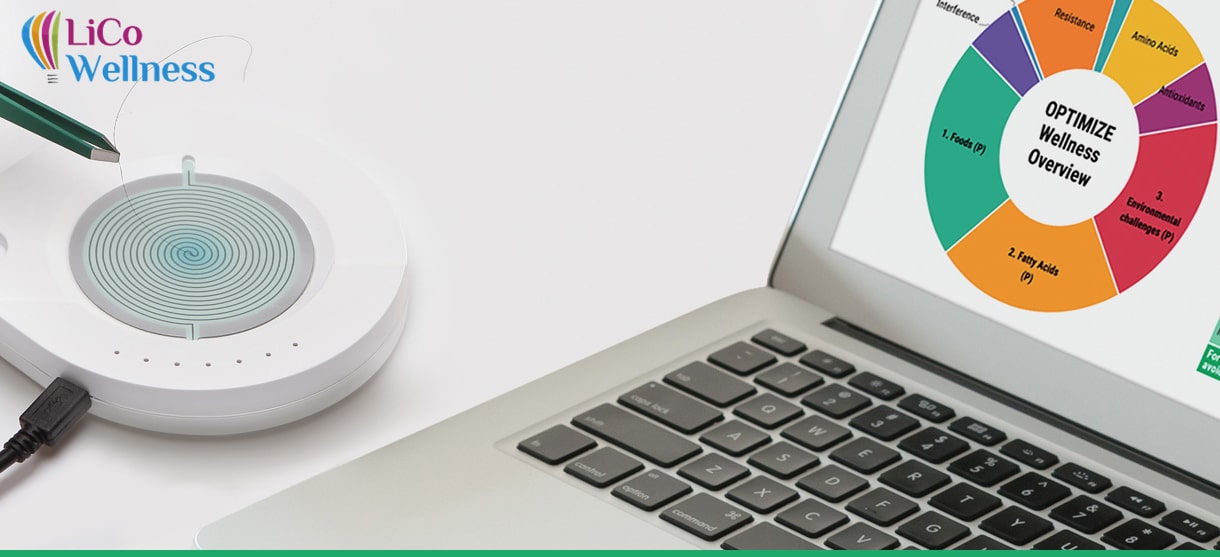 Epigenetics, which is the interaction between environmental signals and the process of adaptation that living systems use to thrive.
Epigenetics is shaping the way we approach wellness; proving that the environment is the key to how our genes express and the way this impacts our daily wellness & illness prevention regimes.
Most of us are living well below our optimum gene expression meaning that we are not achieving our true potential.
The science of epigenetics has discovered that up to 98% of our genetic expression is influenced by our environment; through factors almost completely under our control.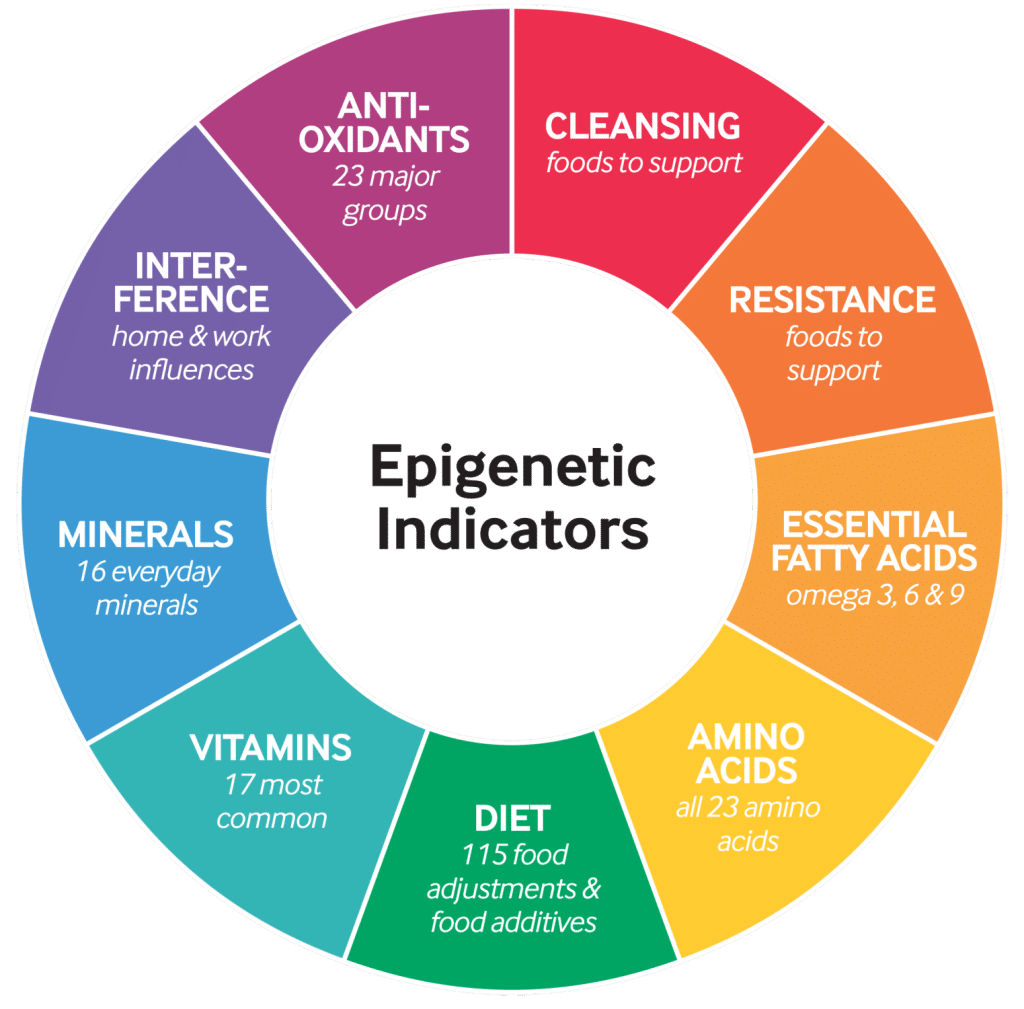 AREAS OF EPIGENETIC FACTORS SHOWN
This information liberates each and every one of us from the old genetic dogma and belief that we have to live with our genes, state of wellness, performance or daily lives. The truth is that we have much more control than we were ever led to believe and by taking back control we can change our lives for the better.
Optimized reports are designed with you in mind and created using information from your own quantum energy field that is of high relevance to you.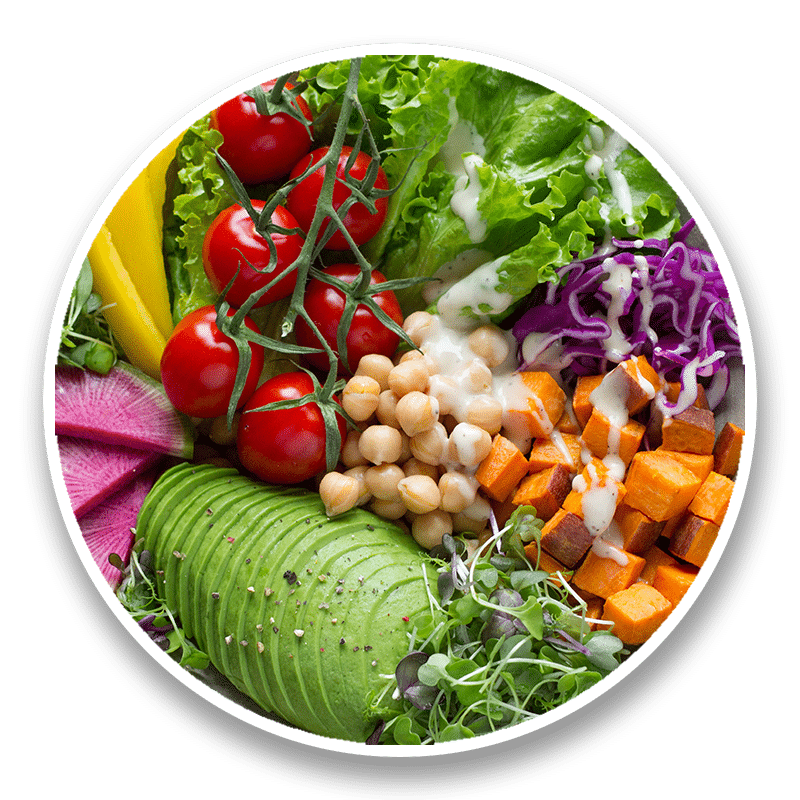 The reports focus on your food and nutrition choices and provide clear information to help you implement a food regime that will optimize gene expression for wellness, sports performance, beauty and aging and weight & shape.
"Optimize your nutrition choices by understanding the epigenetic influences which will support better gene expression for your wellness."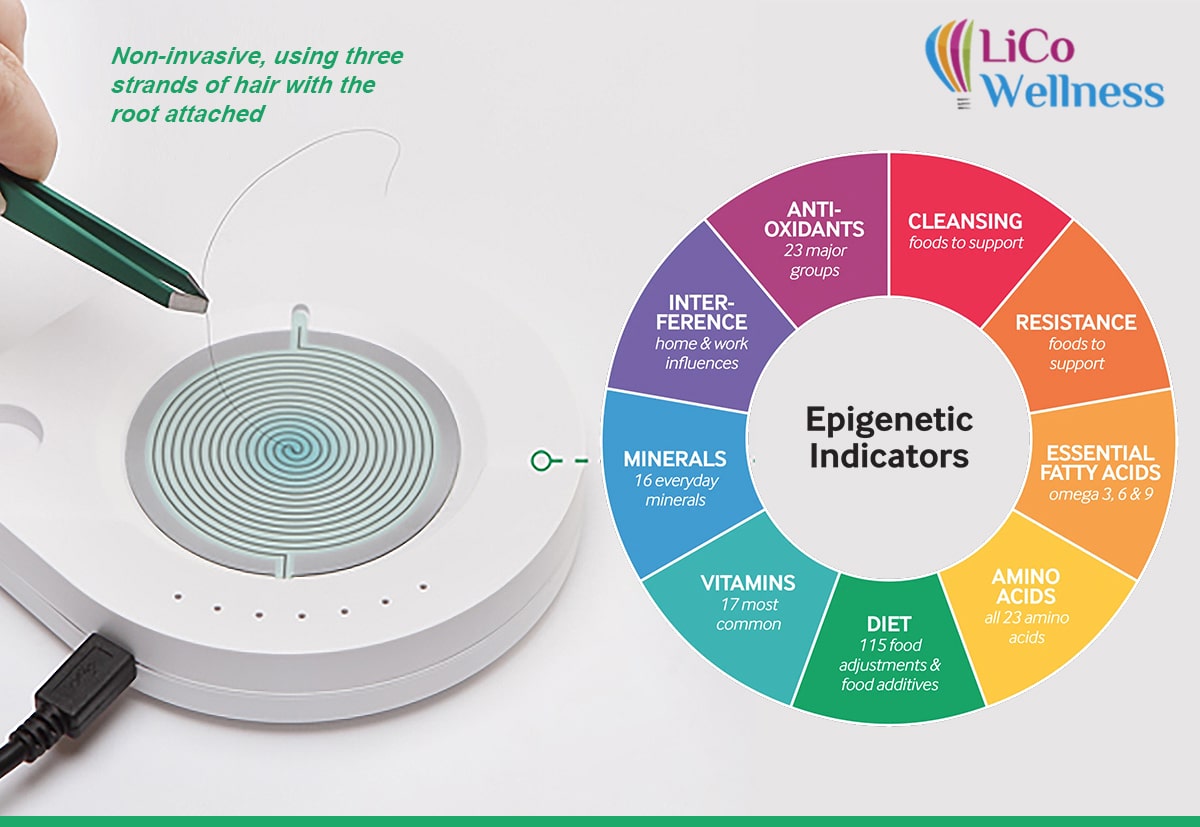 How Cell-Wellbeing technology works
3 strands of your hair are obtained either from your eyebrows or the back of your head, and placed on a digital scanning device that communicates with an extensive epigenetic database in Hamburg, Germany. In 15 minutes all the digital signatures of the DNA present in those 4 hairs are scanned for hundreds of items of genetic information. The valuable information that is generated enables the practitioner to construct a 90 day plan to support how your cellular DNA expresses in an optimal way.
In many aspects of daily life people are not well supported by their diets and supplemental nutrients that they take. It is often difficult to know which choices to make or path to follow when making decisions to optimize your nutritional intake. Cell-Wellbeing provides the missing pieces to achieve cellular wellness. The information obtained from this simple convenient test, provides accurate ways to address dozens of wellness challenges.
Who would benefit from a Cell-Wellbeing hair profile scan?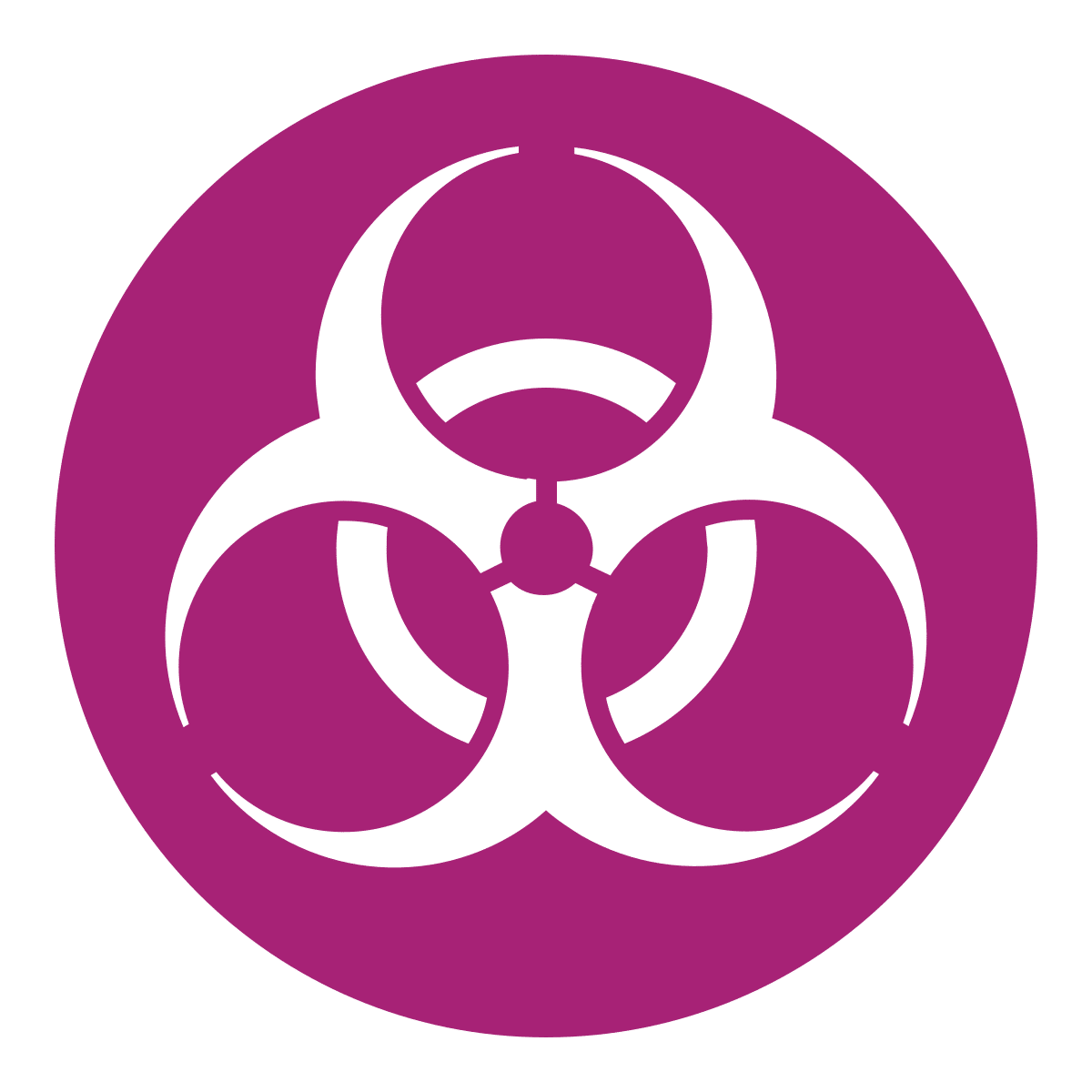 Anyone who is serious about identifying and eliminating harmful toxins in their home and work environments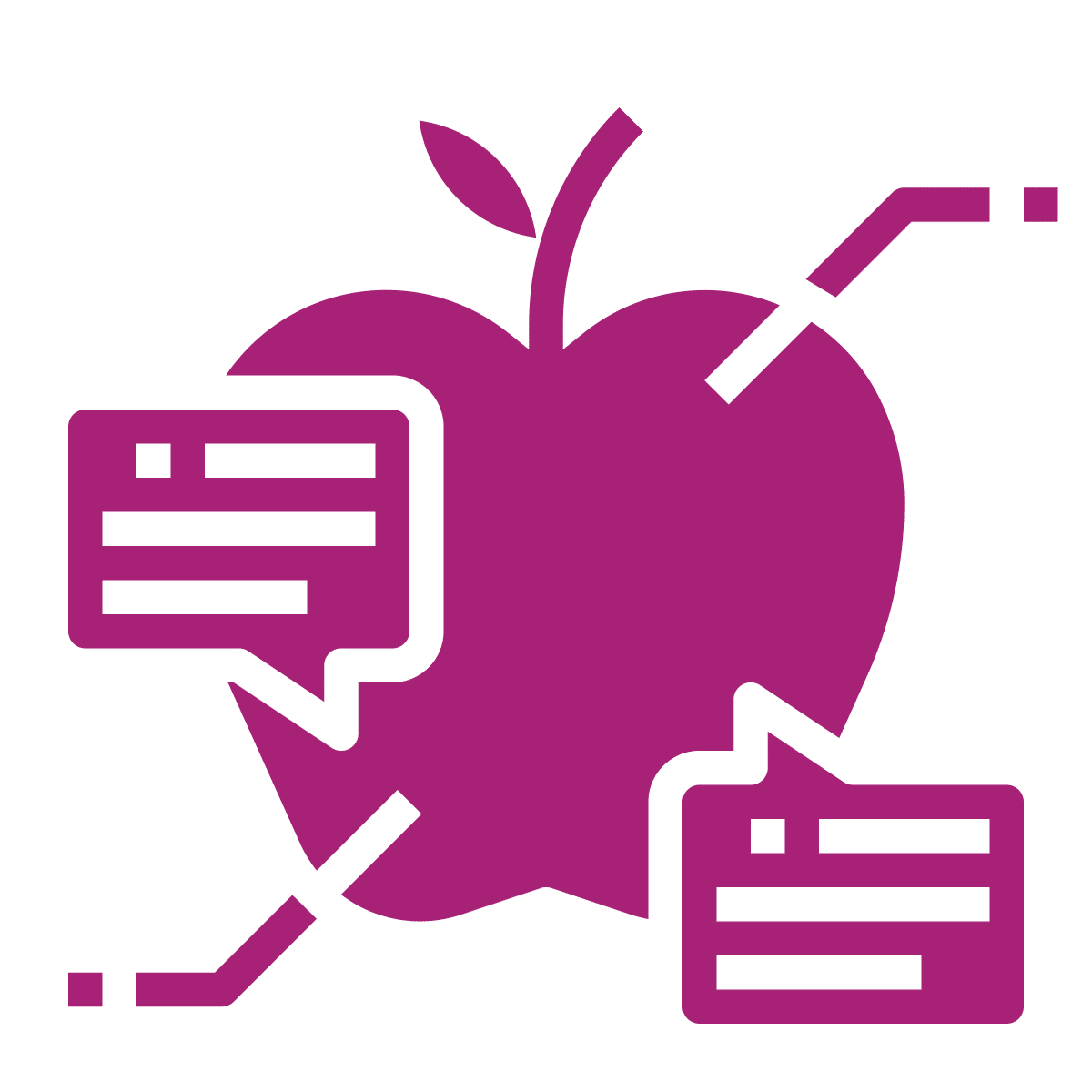 Those who want to determine what nutrients are needed as well what foods to eliminate for the next 90 days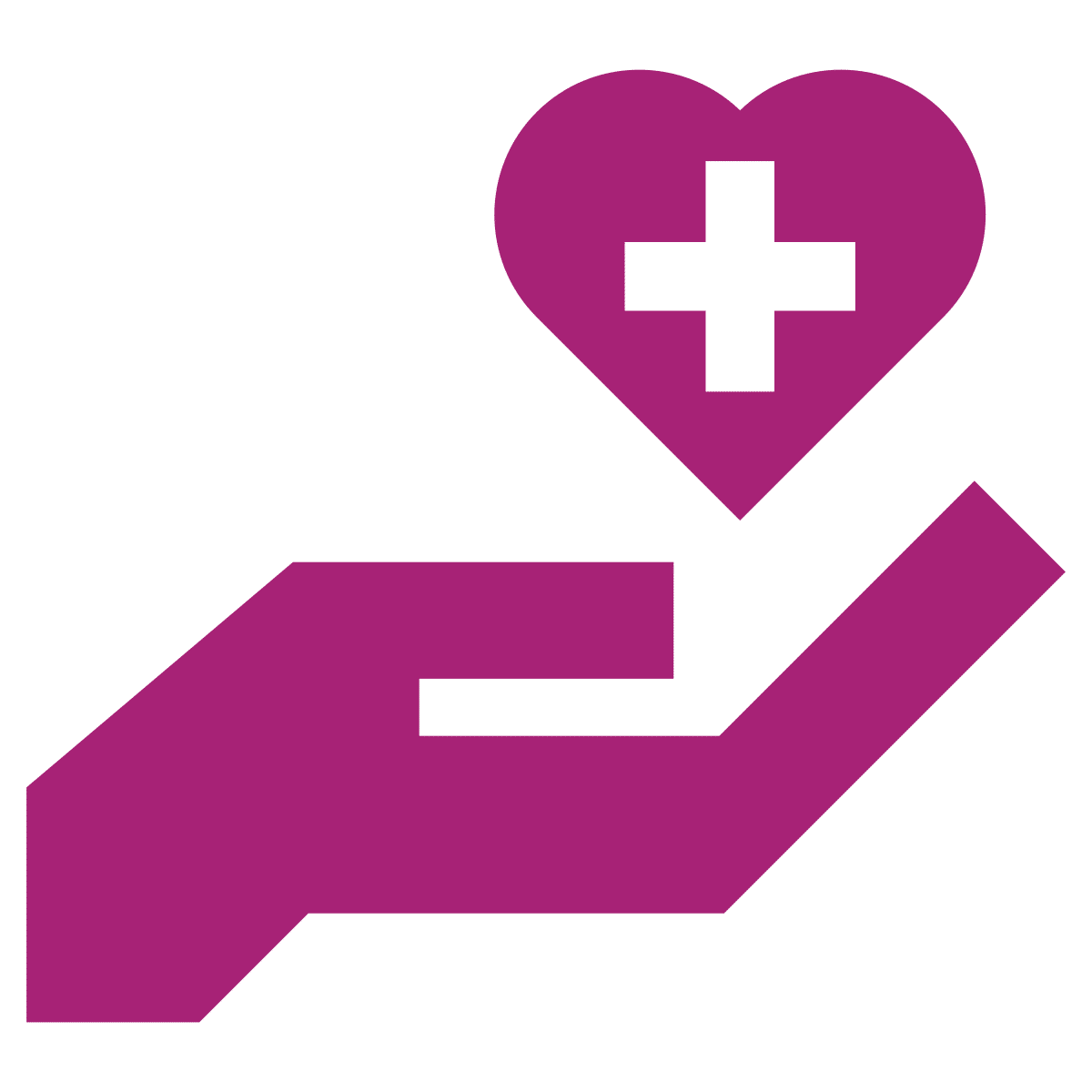 An individual who is empowered to take their health to the next level by making lifestyle changes that will enhance wellbeing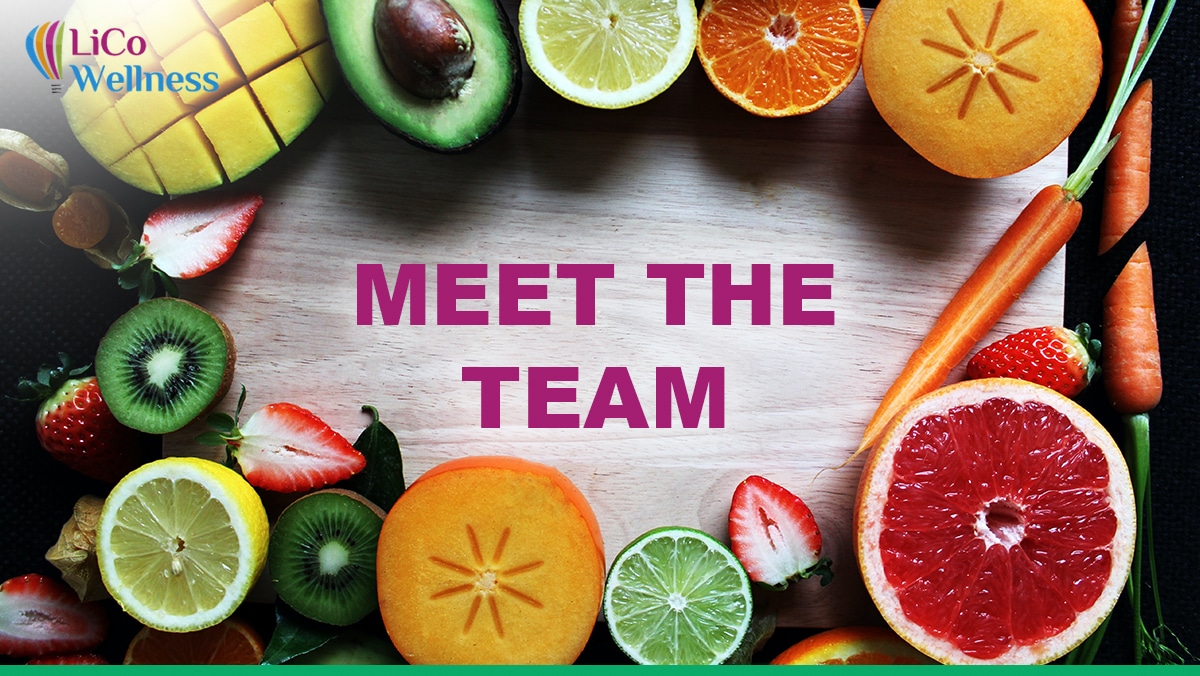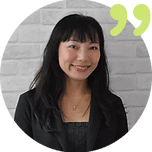 GINNY OOI
Having been climbing the corporate ladder for over 10 years, I started to get interested and learnt about diet and nutritions when I'm starting my family in 2008. The more I studied and applied the nutrition knowledge on my family and friends, the more I'm amazed with what changes in diet & nutrition can do to one's health. We are indeed what we eat.
I subsequently set up LiCo Wellness LLP with partner Liz Thiew to spread nutrition knowledge through workshops, personal nutrition consultation, healthy weight management, and metabolic syndrome management. In 2016, I quitted my position as a finance director in a US company, with the aim to bring LiCo Wellness to greater heights.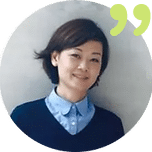 LIZ THIEW
I was diagnosed with Rheumatoid Arthritis in 2004. I spent thousands of dollars to seek for best treatments to no avail. In fact, my condition deteriorated. I started to explore nutrition healing as an alternative treatment. Within 6 months, I was off my medication and there was no symptoms of RA since. I was awed with the power of nutritional healing and decided to venture further into nutritional science to help more people.
Founded in 2014, Liz Thiew, Senior Nutrition Consultant of @lico.wellness who lives by the motto Wellness is a Lifestyle incorporates healthy living into our day to day routines. With a decade's worth of experience, Liz specialises in Chronic Diseases such as Diabetes, Hypertension, Gout, Cholesterol, Eczema etc. As a leader in this field, she focuses on providing food and nutrition consultancy as well as healthy lifestyle courses to further equip the public with the knowledge of making healthy decisions.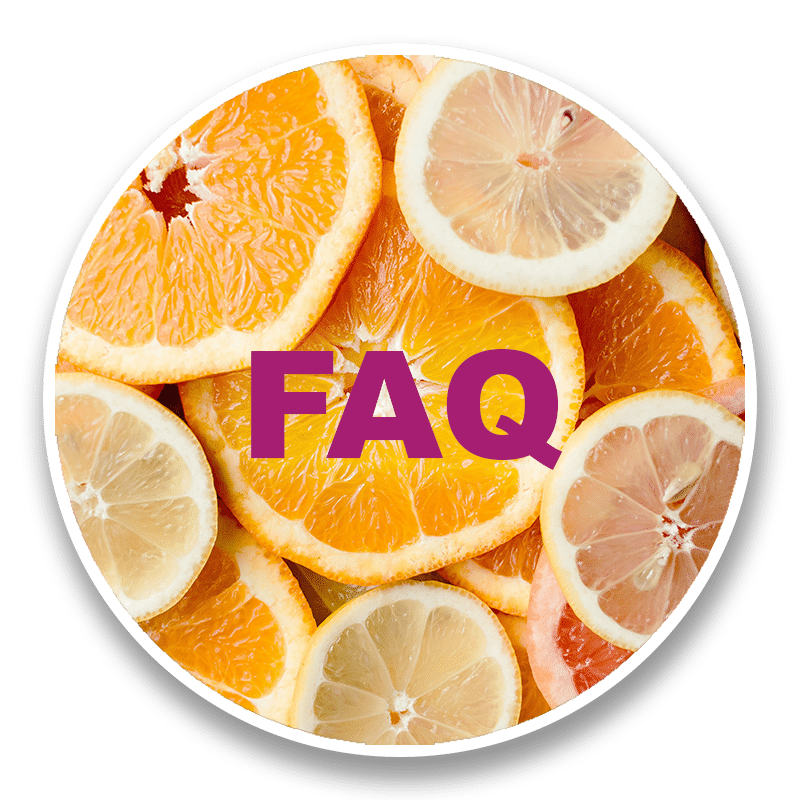 How can 3 strands of your hair help improve your decision-making regarding healthy lifestyle choices?
Unfortunately, our home and work environments are more toxic than ever before. Up to 98% of our gene expression or phenotype is strongly influenced by a multitude of toxins such as heavy metals, pesticides, radiation, chemicals in our food, air, water and personal care products. Knowing what toxins are affecting our genes is critical in empowering us to take steps to eliminate them. Fortunately, through the emerging field of Epigenetics, we have the potential to release our genetic limitations and open up new possibilities for optimizing our wellness. Human Hair is an amazing, almost indestructible biomarker that carries hundreds of items of information about how our individual genes are expressing. This knowledge empowers us to make changes that will improve how we feel, look and behave.
Is This Report A Treatment Plan For Any Illness?
NO, the report is not intended for the treatment or cure of any condition or illness. Cell Wellbeing has not been evaluated by the FDA.
What Are Epigenetic Factors?
Epigenetics is the study of the everyday influences in diet, environment and lifestyle affect how genes express.
In some cases, up to 98% of gene expression (the way the body is physically, mentally and emotionally) is controlled by the environment.
What Are You Measuring
The system is not a measurement as it does not have a scale by which data can be compared. Through the process of resonance, we determine the relevancy of an item by the ability of the system to detect resonance within the digital sample and reflect this in the size of the chart segment.
What Is Resonance?
When two systems have frequencies which are comparable they come into resonance. When the opera singer hits a note which resonates with the glass, it is able to absorb the energy from that note, until so much is stored, that the glass shatters.
Why Is The Plan For 90 Days?
When you change your diet, environment and lifestyle, it takes time for the body to react physically. After 90-days your body has gone through a reasonable support cycle and can be effectively checked again.
Are The Results Reproducible?
Not in the short term as the epigenetic information that is mapped reflects the underlying energy status of the body which never adopts the same state twice. It is homeodynamic in nature and not homeostatic. Over time patterns of epigenetic tendencies can be seen in the reports and you get to know factors need addressing in the long run.
Does my DNA report help make this service more effective?
Your DNA report can be given to us so that we can provide personalized solutions to address your concerns in in terms of diet, nutrition and lifestyle.
all opinions are from people using this vendor
all opinions are from people using this vendor
Only logged in customers who have purchased this product may write a review.
Other Popular Offerings You May Like