OriPRIME+ Anti-Aging DNA Test with Personalized Supplements – Unlock the secrets of your Longevity & Healthy Ageing genes
OriPRIME+ Anti-Aging DNA Test with Personalized Supplements – Unlock the secrets of your Longevity & Healthy Ageing genes
PAIR THIS OFFERING WITH A DNA TEST (Recommended by this vendor)
Supercharge with a DNA test
(Recommended by this vendor)
PROMOTION COUPONS BY THIS VENDOR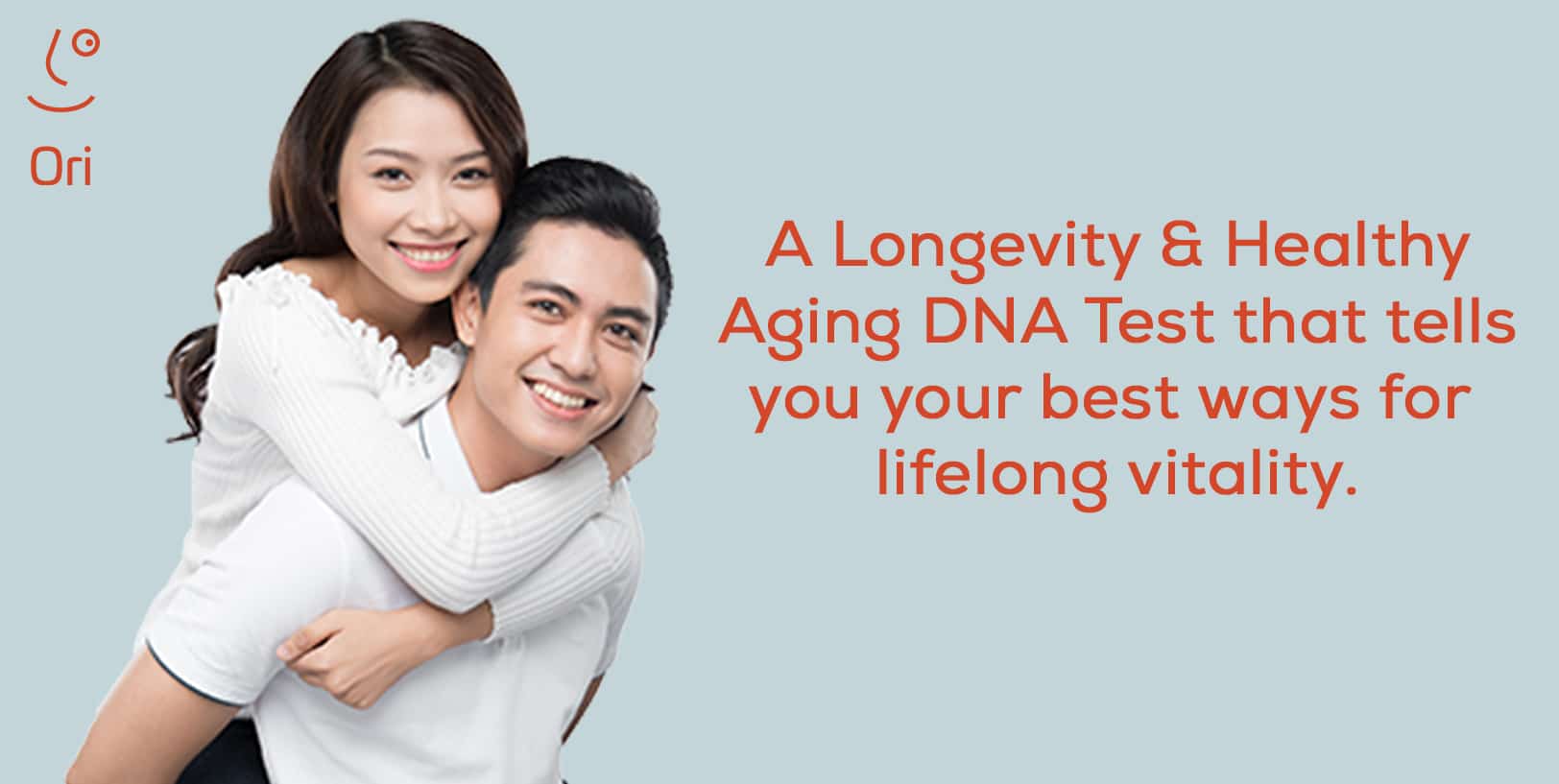 OriPRIME gives you 34 Insights into your general health, cognitive performance, inflammation and sleep quality covering more than 1800 genes.
By understanding how you age, you control your own health, and how you sustain energy for the activities you enjoy.
You can even have your own personalised longevity & anti-aging supplement formulated with the exact types and amounts of all the vitamins, minerals and nutrients according to your unique DNA results, and blended with premium herbs that give you vitality well into your prime.
Some of the Insights in your OriPRIME Longevity & Healthy Ageing DNA Test

Elevated Homocysteine
Homocysteine is an amino acid found in blood, formed as a breakdown product of protein metabolism. High homocysteine levels have been associated with cardiovascular diseases and is a strong independent risk factor for the development of dementia and Alzheimer's disease.
Cognitive Decline
As we age, our cognitive capacity and abilities tend to decline to some degree. Symptoms typically involves forgetfulness, decreased ability to remain focus as well as decreases problem solving capacity. There are several genetic variants that can accelerate the decline or protect against the decline in cognitive function.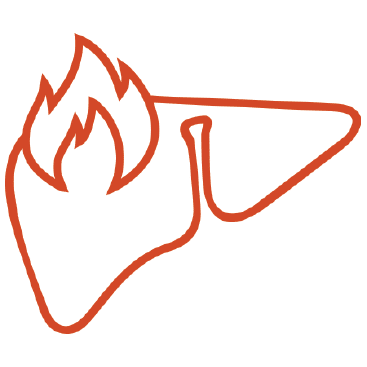 Inflammatory Biomarker CRP
C-reactive protein (CRP) is a general marker for inflammation, along with ESR and interleukins. The presence of CRP indicates a heightened state of inflammation in the body. Studies have linked raised CRP to increased risk of heart attack, stroke and sudden cardiac arrest. Sports enthusiasts with high predispositions to elevated CRP levels may experience delayed muscle recovery and repair time.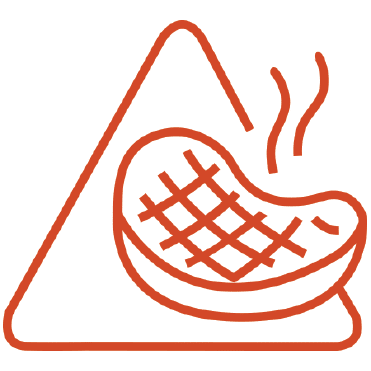 Red Meat Diet Risk
Many studies have shown the link between high consumption of red and processed meat and increased risk of developing colorectal cancer. Based on genome-wide association studies, individuals with a certain genetic variation in GATA3 gene are at a higher risk of developing colorectal cancer with elevated consumption of processed meats compared to those without the variation.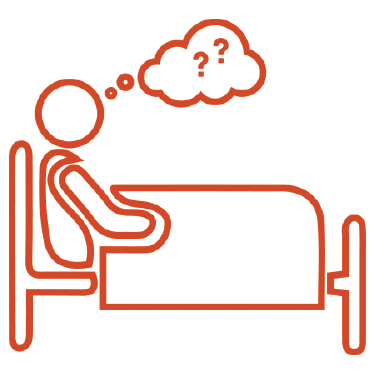 Poor Sleep Depth
The body does a lot of its deep recovery and repair while in deep sleep, as human growth hormone required for cell repair is released in pulses during deep sleep. In persons with poor sleep depth, the deep sleep stage tends to be easily interrupted, leading to lowered restorative effects of sleep.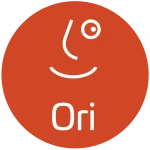 OriPRIME+ DNA Personalized supplements
Includes 1 month supply (30 days) of personalized supplement formulated to your unique nutrition & longevity DNA results.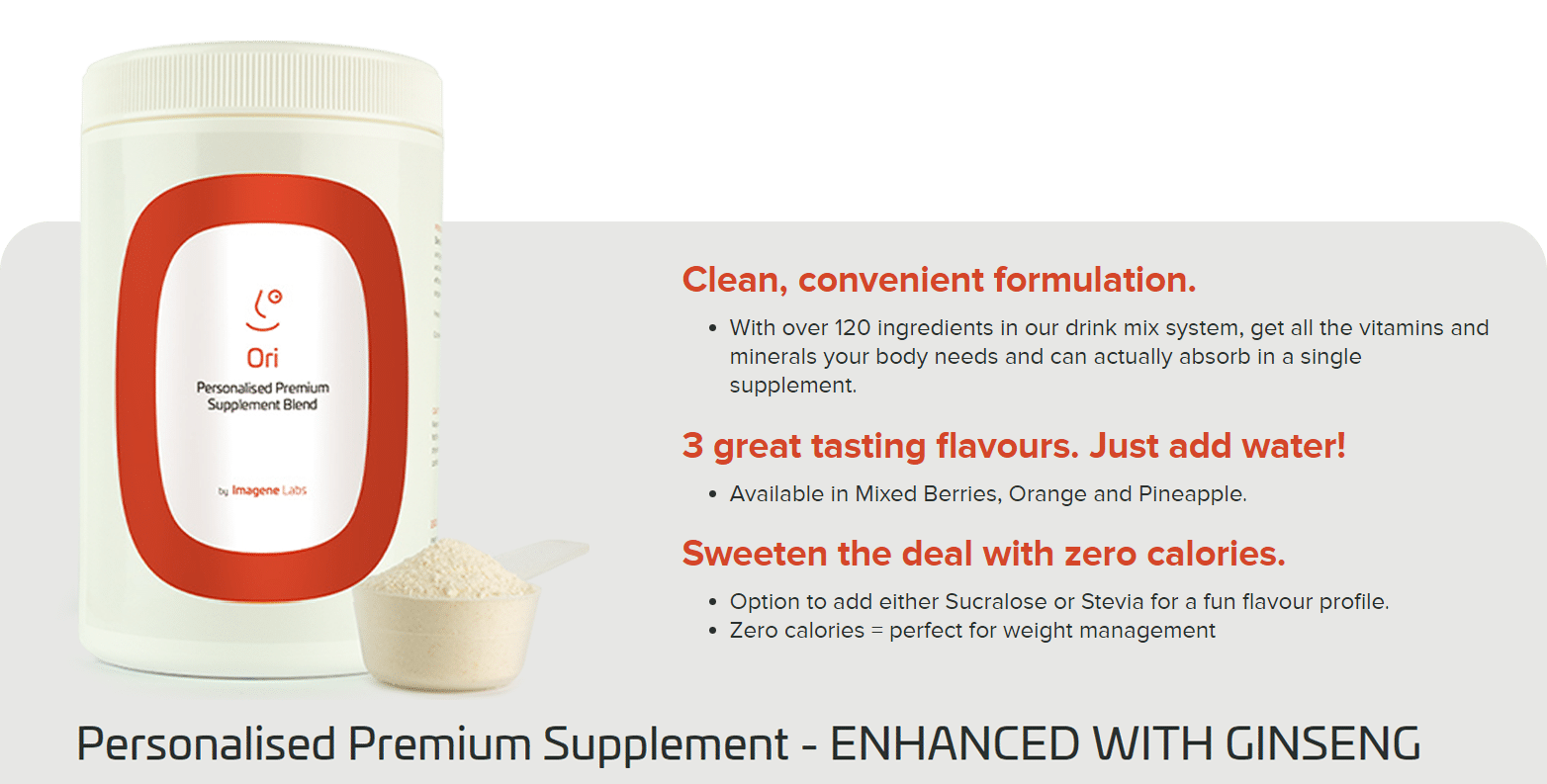 What insights will you discover?
Our cutting-edge Longevity & Healthy Ageing DNA test package gives you 34 Insights into potential general health, cognitive performance, inflammation and sleep to optimize your vitality as you grow older.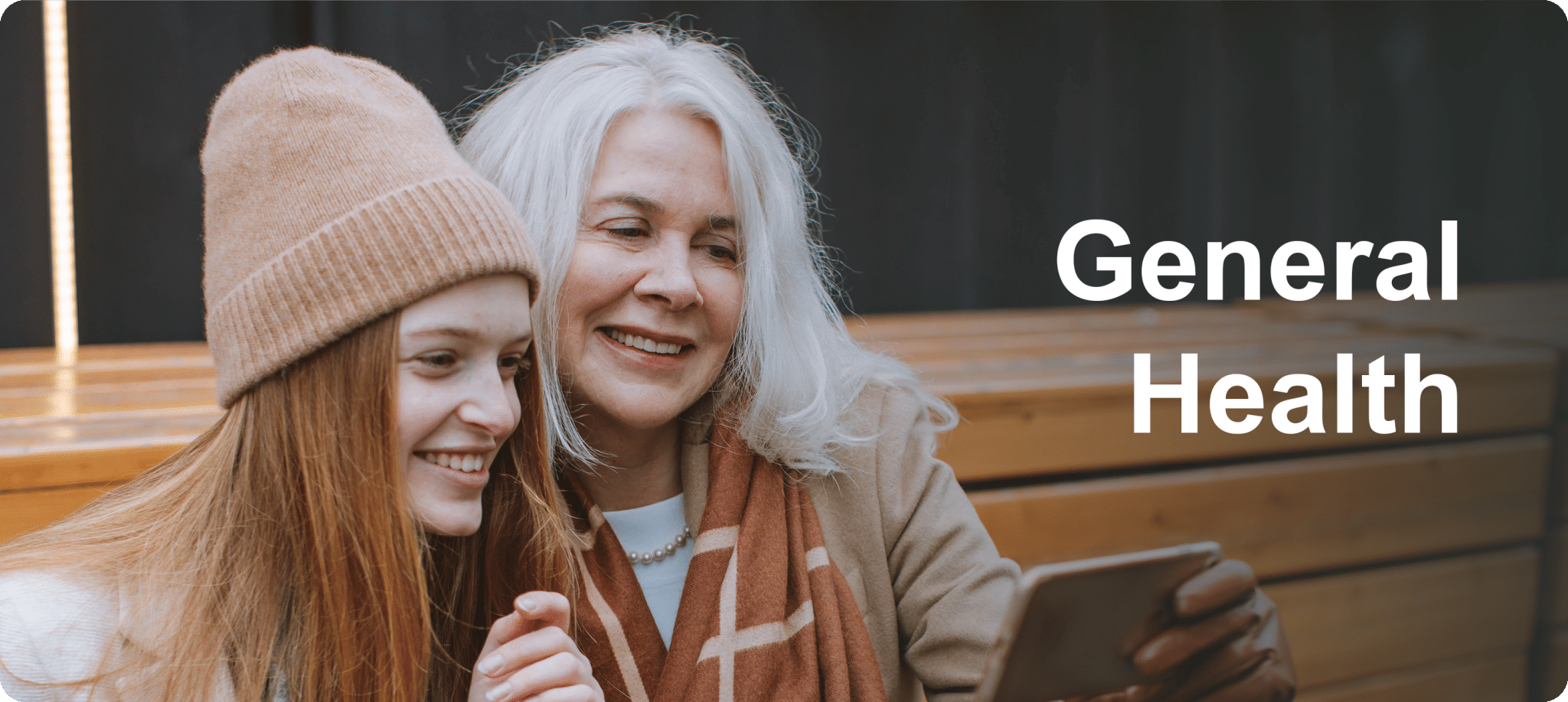 Hearing Loss / Macular Degeneration / Bone Density Loss / Cataracts / Elevated Homocysteine / Low Fibrinogen / Glaucoma / Healthy Ageing / Joint Inflammation / Kidney Stones / Longevity / Baldness / Noise-Induced Hearing Loss / Non-Alcoholic Fatty Liver / Pelvic Floor Dysfunction / Red Meat Diet Risk / Sagging Eyelids / Telomere Length / Varicose Veins / Vitiligo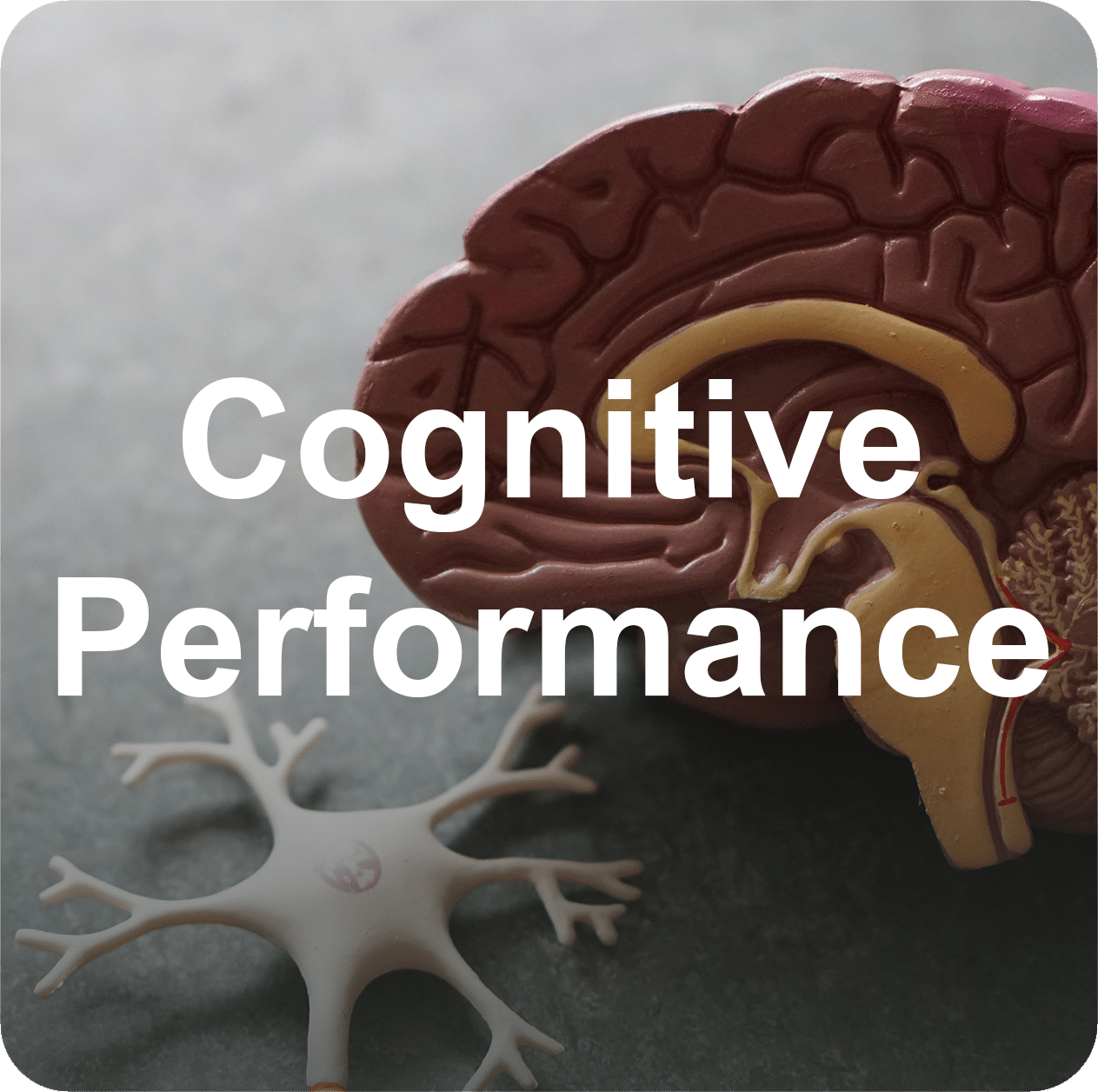 Cognitive Decline / Declarative Memory Decline / Information Processing Speed Decline / Caffeine induced Anxiety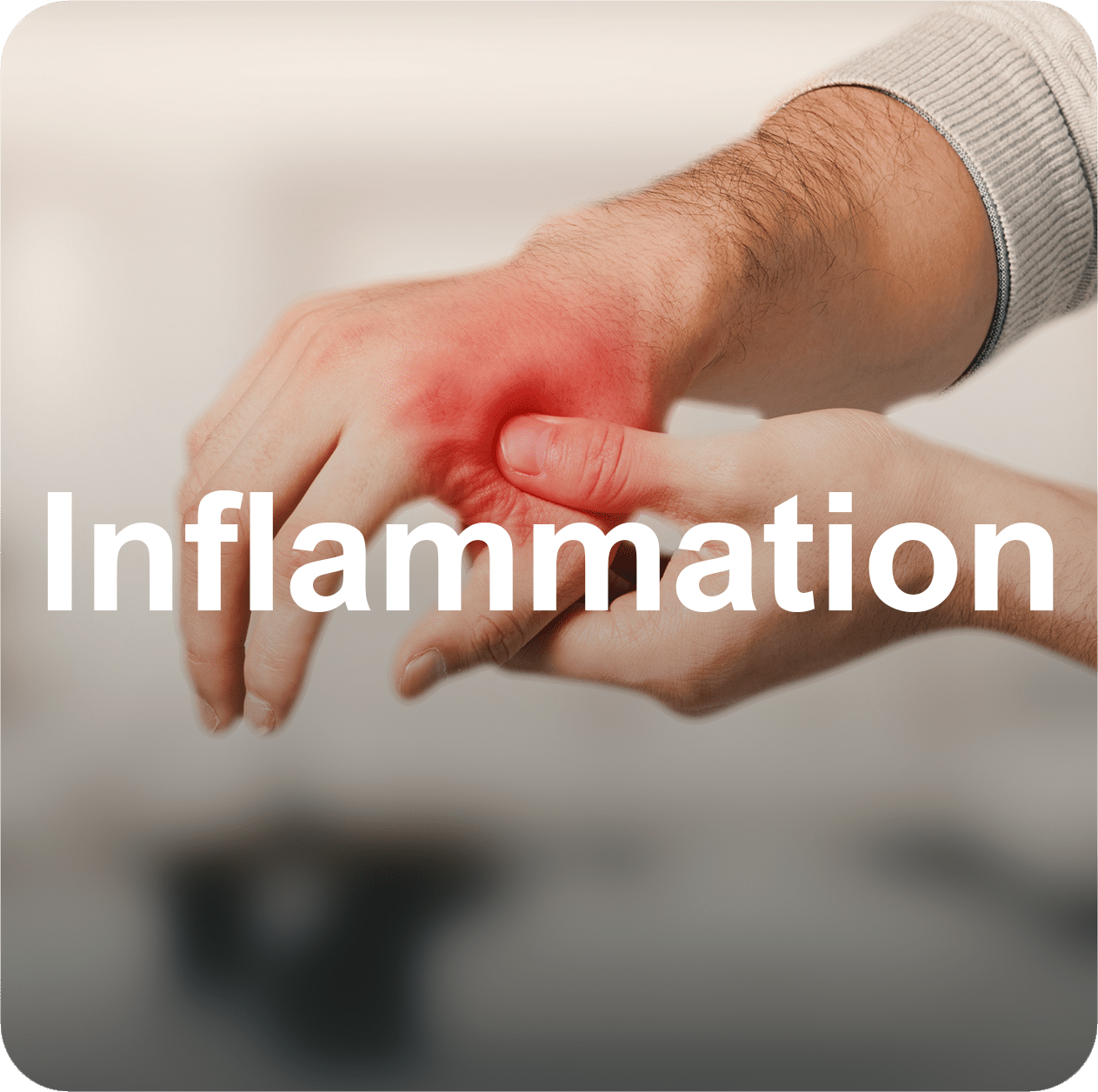 Inflammatory Biomarker CRP / Inflammatory Biomarker ESR / Inflammatory Biomarker IL-18 / Overall Inflammation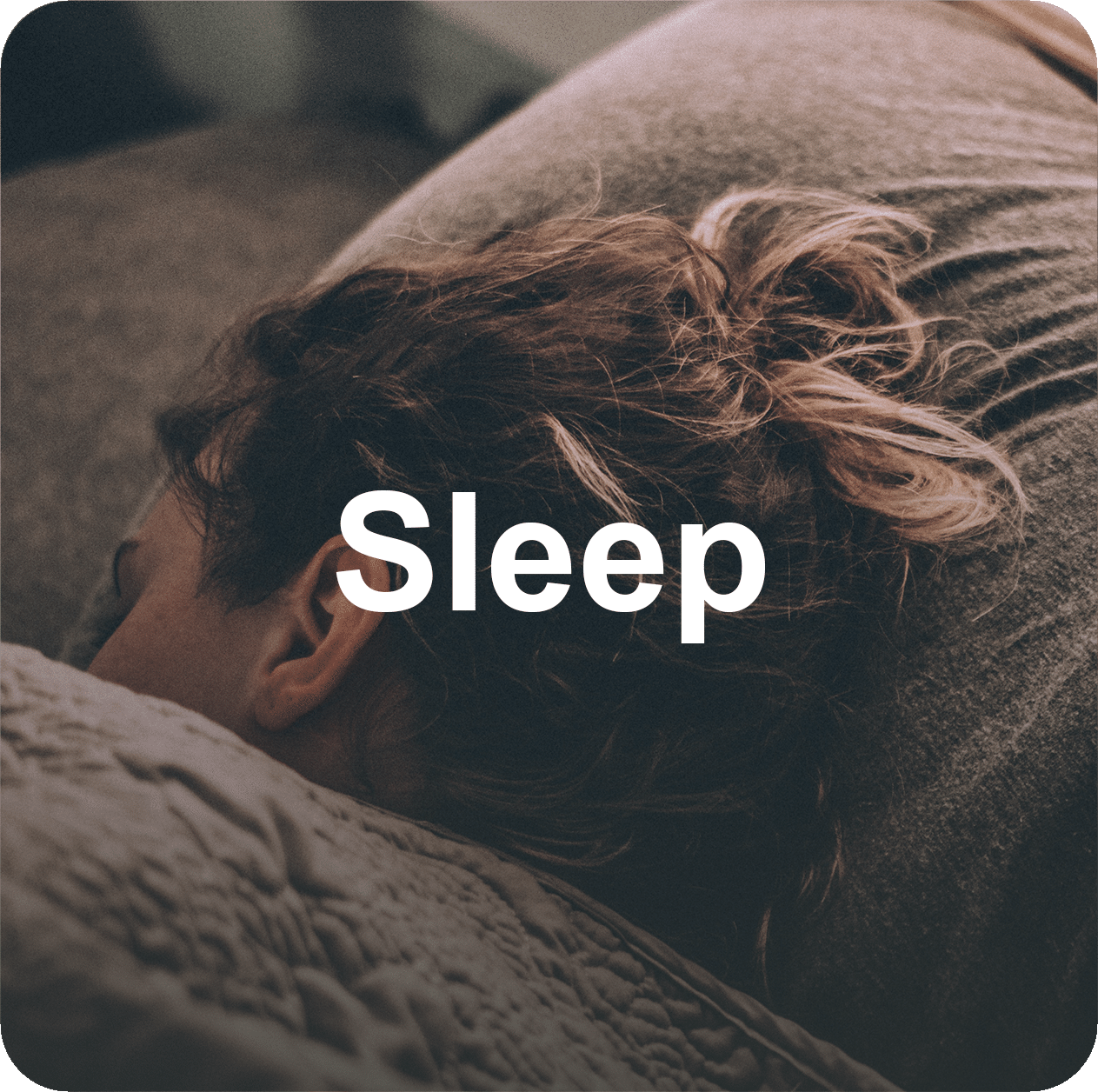 Caffeine-Induced Insomnia / Overall Insomnia Risk / Poor Sleep Depth / Poor Sleep Quality / Sleepiness / Short Sleep Duration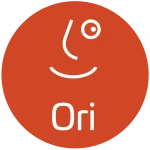 What else do you need to know?
Your results will include lifestyle recommendations personalized to your DNA profile, and tell you the next steps to take that are most compatible with your genetic tendencies.
You only need to submit your saliva sample once. To reorder your customized nutritional supplements or purchase "add-on" tests, simply checkout from our shop page – there is no need to resubmit your saliva sample.
all opinions are from people using this vendor
all opinions are from people using this vendor
Other Popular Offerings You May Like